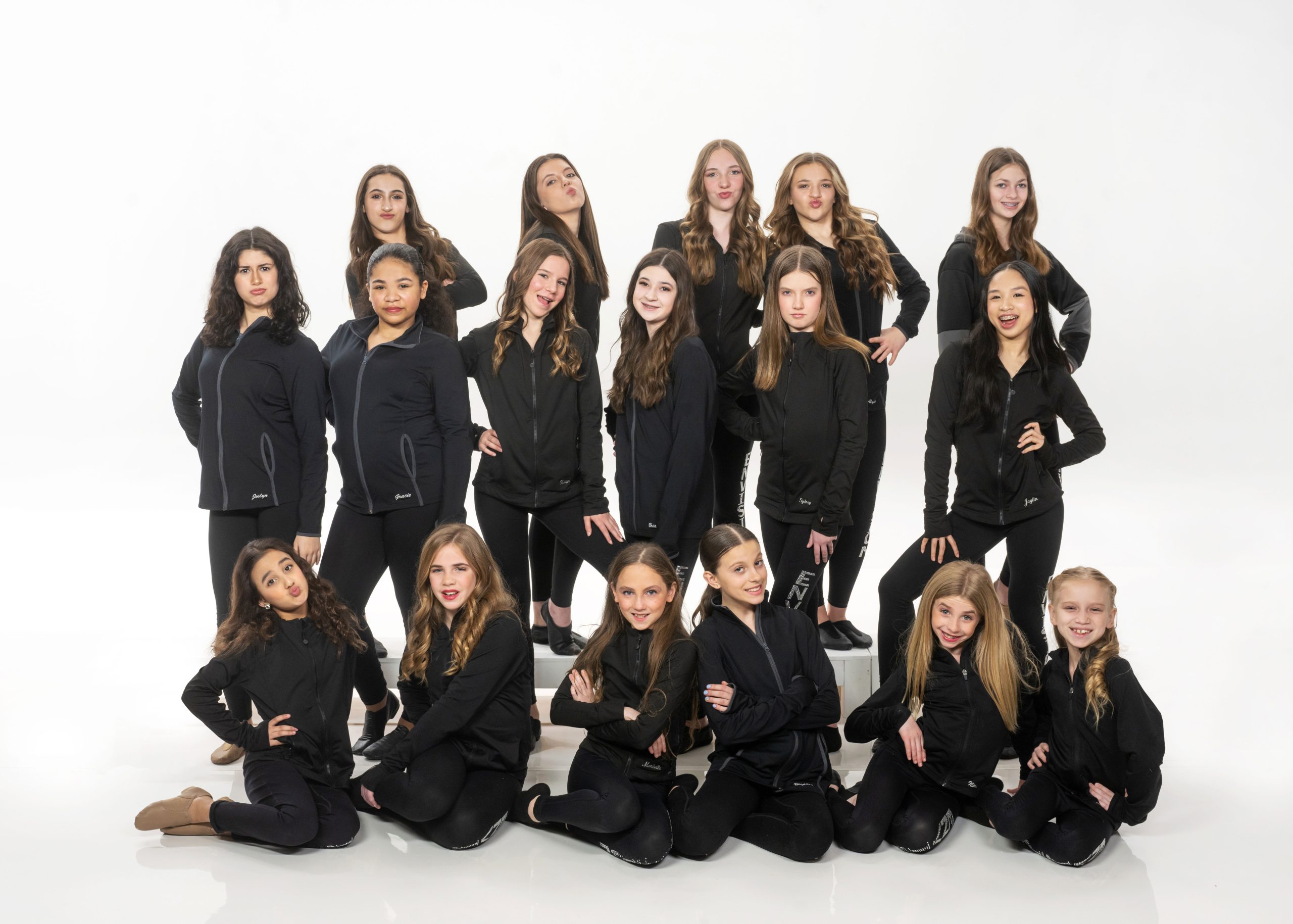 Center Stage Dance Academy's Competition and Performing Team, Envision Dance Company, is one of the of most prestigious companies in the northwest suburbs. Competing in regional & national dance competitions, Envision consistently earns high top scores, top ten placements, category winners, choreography awards, technique awards, precision awards, performance & showmanship awards, and intensity awards. Envision has won numerous top studio awards, the5 Diamond Studio Award & the most professional studio award.
Being a member of the Envision Dance Company offers your dedicated dancer a challenging environment in which to grow, improve technical & performance skills and gain more extensive movement quality. It provides the opportunity to build friendships, learn excellent work ethic and how to be a successful & dependable member of a team. The bonds and friendships that are created can last a lifetime not only among the dancers but among the parents as well. A feeling of family, community and pride emerge.
Our competition season begins in September and runs through the end of July. We perform at various community events including but not limited to: Del Webb, Heritage Woods, Laura Twirls Foundation Gala, Relay for Life Huntley, Local Parades, etc.
All dance groups are assembled based on age and ability level. The formation of groups is at the discretion of the choreographers and the artistic director as they are the experts.
Dancing since 2008
CSDA student since 2008
Envision member since 2015
Dancing since 2013
CSDA Student since 2017
Envision member since 2019
Dancing since 2008
CSDA Student since 2008
Envision member since 2015
Dancing since 2013
CSDA student since 2016
Envision member since 2017