CSDA PIE FACE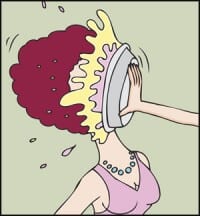 Now through April 23
Cast your vote for the teacher that will get pie-ed in the face and purchase tickets to be entered in to a raffle drawing for who gets to be the pie-er!
RECITAL INFO
Be sure to mark your calendars for these important recital dates!
Ticket Sales - May 14th and 21st
Picture Day - May 15th
Dress Rehearsal - June 14th and 15th
Recital - June 16th, 17th, and 18th
Star Dancers of the Month
Each month our instructors will each elect a company member and a recreational dancer to be eligible to be our Star Dancer of the Month. Students will be chosen based on class etiquette, hard work, overall attitude and other qualities expected of a CSDA student. 
January CSDA - Olivia B.
January Envision - Lexi R.
February CSDA - Joyce K.
February Envision - Megan N.